Venue:
When:
City:
Address:
HORNBLOWER YACHT
Sun Oct 30 2016 2:00PM
New York
Pier 15 – 78 South Street
Type: General Admission for One, Price:$25.00
Type: Hungry Sailor for One, Price:$45.00
Type: Walk the Plank for One, Price:$69.00
Type: Fully Overboard for One, Price:$85.00
Shes one of the most beautiful women in New York City, and certainly the most popular. Year after year, millions of people from around the globe flock to Manhattan to have a chance to get a glimpse of her, and now youll have a chance to do so too. Lady Liberty is truly a spectacle, and if youre anything like the rest of country, youll definitely want to pick the right voyage as you make your way toward her. Theres where the Sunset Yacht comes in to play. Every Tuesday through Sunday this magnificent vessel gives you the chance to hope aboard and sail past some of the most memorable landmarks that the Big Apple has to offer. From the Manhattan, Williamsburg and Brooklyn Bridges, to South Street Seaport, Lower Manhattan, and the Freedom Tower, youll have a chance to take all of these sites in as you cruise by. Last but certainly not least, will be the gorgeous Statue of Liberty, whats considered to be one of the top landmarks in the country. A live DJ will be supplying music to the all-ages crowd on board, so there will be some sounds that accompany the scenery. Presented by OnCruises.com, this voyage that departs from Pier 15 also features a full bar for the adults, so thirsts will be quenched! Get your tickets while you still can because this special event is a hot commodity in the city.
Boarding: 5:00pm
Departing: 6:00pm
Returning: 8:00pm
* Prices are subject to increase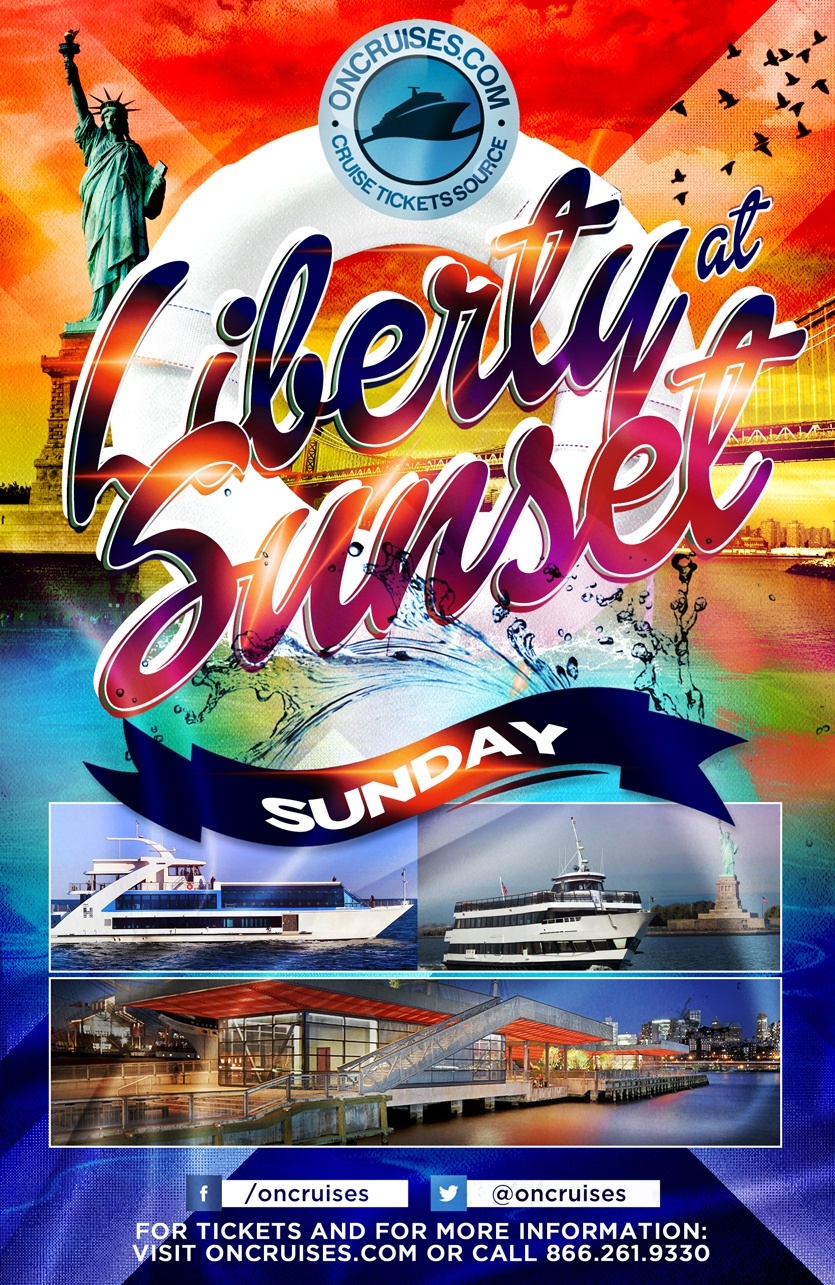 Posted By Stefano Bouzari