Venue:
When:
City:
Address:
STUDIO SQUARE
Fri Oct 31 2014 4:00PM
Astoria
35-44 37th Street
Type: Studio Square Halloween Tickets, Price:$20.00
www.Gametightny.com – Add us on Instagram/Twitter @Gametightentny
Friday Oct 31st, 2014 – Halloween Party at The Garden Studio Square in Queens, NY (347) 592-0300. Music by Hot97 Dj Camilo! The Only Place to be in Queens NYC this Halloween…Studio Square NY! www.Gametightny.com (347) 592-0300 info/tkts
STUDIO SQUARE HALLOWEEN PARTY – LONG ISLAND CITY QUEENS NYC – HOTTEST HALLOWEEN QUEENS PARTY NYC WITH THE HOTTEST COSTUMES! GRAVEYARD OF TERROR!
The Only place to be in Queens this Halloween night…
The Garden in Studio Square NYC
35-33 36th, Astoria, NY 11106 (347) 592-0300
HALLOWEEN PARTY! 1 DAY – 1 EXCLUSIVE EVENT!
MUSIC BY NYC HOTTEST DJS HOT97 DJ CAMILO & MORE & AT THE GARDEN STUDIO SQUARE IN QUEENS! HALLOWEEN IN QUEENS NYC PARTY ! TICKET EVENT 21 & OVER! HALLOWEEN PARTY @STUDIO SQUARE IN LONG ISLAND CITY QUEENS, NY! CAPACITY EXPECTED! BUY YOUR TICKETS NOW FOR JUST 20$! EARLY BIRD SPECIAL!
For Tickets call (347) 592-0300 or buy them here at www.HalloweenNYParties.com or www.Gametightny.com
ID a must. 21 & over – Doors open at 7pm
Studio Square NYC Halloween Dress Code: Its Halloween – be creative!
Studio Square NYC Halloween Bottle Packages: Bottle Prices available by request.
(Table Reservations are always recommended. Tickets are still mandatory)
Tickets are going to be worth more later so we highly suggest you to buy them now.
AFTER PURCHASE NOTE: PLEASE CALL TEXT US AT (646) 220-8460 OR (347) 592-0300 TO CONFIRM YOUR PURCHASE!
For tickets info, birthday parties, table reservations please call (347) 592-0300 or simply log onto www.Gametightny.com Also u can email us at Gametightny@hotmail.com
Halloween NY Parties 2014 — powered by GametightNY
RECAP OF LAST YEAR AT THE GARDEN STUDIO SQUARE!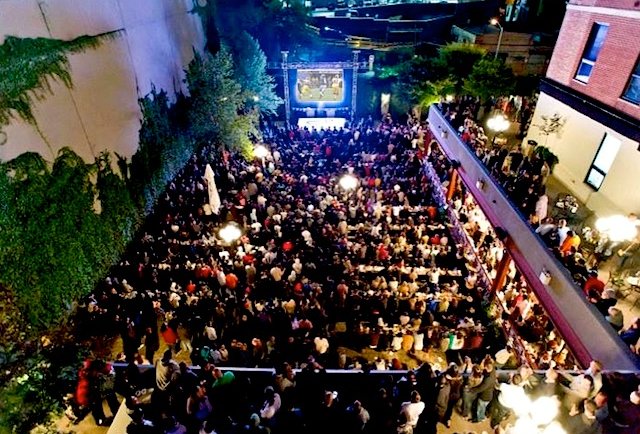 dj camilo Studio Square Halloween party, Studio Square Halloween ny, Studio Square Halloween club, New York Studio Square Halloween parade, Studio Square Halloween clubs, New York Studio Square Halloween, New York Studio Square Halloween Clubs, NY Studio Square Halloween, NY Studio Square Halloween party, Studio Square Halloween Party NYC, NYC Studio Square Halloween, NYC Studio Square Halloween Club, Studio Square Halloween Club Tickets, NY Studio Square Halloween Club Tickets, Studio Square Halloween party New York, New York Studio Square Halloween party, NYC Studio Square Halloween party, Studio Square Halloween new york city, NYC Studio Square Halloween events,new york Studio Square Halloween, Studio Square Halloween tickets,Studio Square Halloween New York Parties,Studio Square Halloween New York Tickets,New York Studio Square Halloween Parties Events,Studio Square Halloween Parties New York,Studio Square Halloween Events New York,NYC Studio Square Halloween Parties,Studio Square Halloween Party NYC,Studio Square Halloweennyc,New York Parties, NYC Studio Square Halloween Tickets, New York City Studio Square Halloween,Studio Square Halloweenparties,Studio Square Halloween parties New York City,New York Studio Square Halloween Clubs,NY Studio Square Halloween Party NYC,Studio Square Halloween Parties in NYC,ny Studio Square Halloween party, New York Studio Square Halloween Parties Events
Posted By Stefano Bouzari