Venue:
When:
City:
Address:
HARBOR LIGHTS YACHT
Sat Nov 1 2014 8:45PM
New York
SkyPort Marina, 23rd Street & FDR Drive
Type: Halloween Spooktacular Midnight Cruise – Saturday, 11/1/14 – HARBOR LIGHTS YACHT – Tix are non-refundable & COSTUMES ARE MANDATORY, Price:$40.00
NYPartyCruise
Invites you to the
HALLWOEEN SPOOKTACULAR MIDNIGHT YACHT CRUISE
SATURDAY, NOVEMBER 1ST 2014
Aboard the Multi-Level | Climate-Controlled
HARBOR LIGHTS YACHT
Docking from the SkyPort Marina
23rd Street & FDR Drive; East Side of Manhattan
Will Call Ticket Check-In Begins at 11:00pm
Boarding approx. 11:45pm-Sat || Returning at 4am-Sun
3 Levels to Party!
Music by:
WORLD FAMOUS DJ E.M. || DJ ISH || DJ MIKE RILEY
Mainstream : Top 40 : EDM : Latin
BEST & SEXIEST COSTUME CONTESTS
Prizes will be given away!
The Following Music is played at our cruise events:

TOP 40, EDM, MAINSTREAM, & LATIN
IF YOU ARE LOOKING FOR A CRUISE THAT IS PREDOMINANTLY REGGAE/HIP-HOP/R&B
THIS IS NOT THE CRUISE FOR YOU!
THE BIGGEST OUTDOORS LOUNGE!
Take Pics with the beautiful NY Skyline & Statue of Liberty in the background
TICKETS START AT $40
Price is subject to raise
All Tickets MUST Be Purchased In Advance and are sold on a first come, first serve basis
Everyone Must have a Ticket to Board the Boat & MUST be in a Full Halloween Costume
To Purchase Tickets Online, Visit:
www.nypartycruise.com
21 & Over | ID a Must

COSTUMES ARE MANDATORY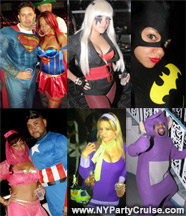 *ALL GUESTS MUST BE IN COSTUME!*
(Must be a Full Costume – A plain mask & regular clothes does NOT constitute as a costume–it must be a full costume). Any guests that arrive out of costume will be denied entrance & will not receive a refund.
If you are purchasing tickets for other guests, please inform them that Costumes are Mandatory so that your guests are not denied entrance – tickets are non-refundable!

DRINKS:
There are 2 Bars to Purchase Drinks. CASH ONLY AT THE BARS – No Credit Cards!
* We do not sell Bottles at our Midnight Cruises. Drinks Only!

BUFFET:
The Yacht will have a buffet for sale – $10 per plate – Cash Only!
There is no menu available as the yacht has a private caterer that supplies new freshly made foods daily. The yacht does not have specialty foods on board.
For Tickets or Info:
email events@nypartycruise.com
Or visit www.nypartycruise.com
————————————————————————————-
Please visit our FAQ (Frequently Asked Questions) Page for more details on the event, (directions, parking, dress code, music, etc):
http://www.nypartycruise.com/faq.html
————————————————————————————-
VIP BIRTHDAY PACKAGE #1
(Minimum of 15 People MUST Buy Tickets in Advance)
* Customized Birthday Webpage
* Birthday Person Receives Free Admission
* Complimentary Birthday Cake
* 1 Reserved Table
* Shout Outs from the DJ
———————————————-
VIP BIRTHDAY PACKAGE #2
(Minimum of 20 People MUST Buy Tickets in Advance)
* Customized Birthday Webpage
* Birthday Person Receives Free Admission
* Complimentary Birthday Cake
* 2 Reserved Tables
* Complimentary Drink Ticket for the Birthday Person
* Shout Outs from the DJ
———————————————-
VIP BIRTHDAY PACKAGE #3
(Minimum of 30 People MUST Buy Tickets in Advance)
* Customized Birthday Webpage
* Birthday Person Receives Free Admission
* Complimentary Birthday Cake
* 1 Extra Complimentary Ticket for a Guest
* 3 Reserved Tables
* Complimentary Drink Ticket for the Birthday Person
* Shout Outs from the DJ
TICKET POLICY: NO REFUNDS ON TICKET SALES & COSTUMES ARE MANDATORY
Posted By Stefano Bouzari